Who Are These Guys?
"Six Strings & a Fiddle" is David Allen Potter and Mark Smith, a couple of talented musicians who have weaved their musical styles together into an acoustic blend sure to bring smiles to every listener. Their mix of original and unique and often obscure covers of Country, Folk, Americana and Gospel have delighted audiences in festivals, acoustic venues and in Opry's all around central Florida. They have recorded over a dozen CD's between them, and have released two CD's as 'Six Strings & a Fiddle'.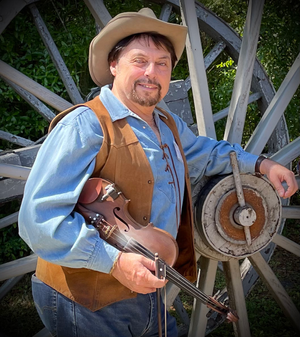 David has played with many artists in venues from Florida to Branson, including Roni Stoneman (of television's Hee Haw), Nashville Country Star Margo Smith, The Sweet Hearts of Branson, and singing Cowgirl, Eli Barsi also of Branson. Currently, he performs regularly with his personal band, 'Smooth Country', A folk group, called 'Jackson Creek String Band'; a Bluegrass group called 'Black Water Creek Bluegrass Band', A Country Band called, 'WANTED' and of course, 'Six Strings & a Fiddle'.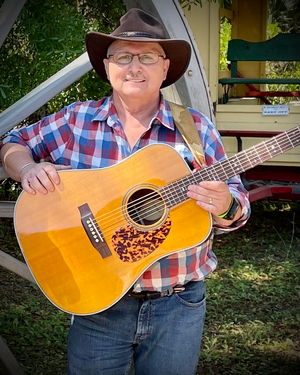 Mark has been playing professionally and semi-professionally for almost fifty years. An award winning Christian Songwriter, he has toured the continent and has shared the stage with many artists throughout the years - Barry McGuire, The Speer Family, Johnny Cash, David Frizzell, John Hartford, Tim Shepperd, and The Lundstroms to name a few.  He currently enjoys playing music with David in 'Six Strings & a Fiddle',  and occasionally travels and performs as a solo artist.  When not performing you will find him leading worship in his church.  Mark loves Jesus Christ and is thankful for the love and mercy of God.  The majority of the songs he writes are about his love for Christ and God's love and forgiveness for mankind.